Blokus – Strategic family board game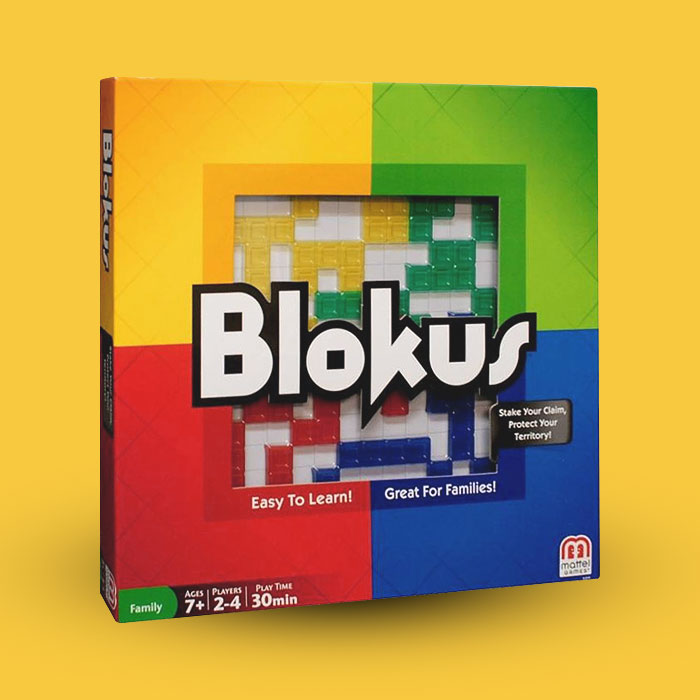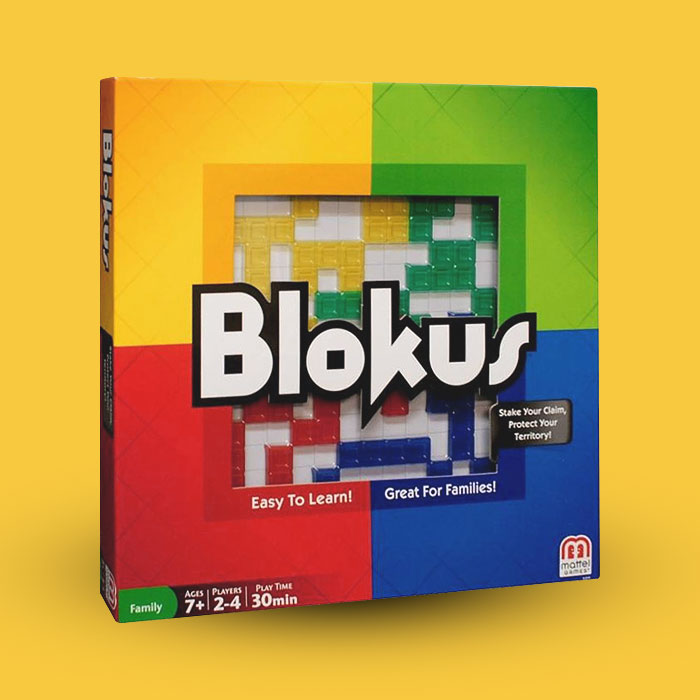 Blokus – Strategic family board game
Position yourself for a strategic victory in this classic family board game.
Improve your creative thinking with this abstract strategy board game which is simple to understand and play while remaining challenging for all ages and skill levels.
A Mensa award winner and 20+ other board game awards. The Blokus classic family board game promotes healthy brain activity and challenges spatial thinking.
Blokus Awards
☆ 2004 Årets Spel Best Family Game Winner
☆ 2003 Vuoden Peli Family Game of the Year Winner
☆ 2003 Mensa Select Winner
☆ 2003 Australian Games Association Game of the Year
☆ 2002 Spiel des Jahres Recommended
☆ 2002 Best Japanese Game Winner
Age
7 up - may suit younger players
Players
2 - 4
Time
30 min
Click above to have your family board game gift wrapped and include a personal message.
Family Board Game Components
Board
1
Playing pieces
84 (21 x 4 colours)
Rules
1
Family Board Game Specifications
Weight
600g
Box Dimensions
26.5 x 26.5 x 4 cm
Made by
Mattel Games
⚠ WARNING
This board game may contain small parts. Not suitable for young children or people who like putting things in their mouth.