Codenames Pictures - a fun social picture family game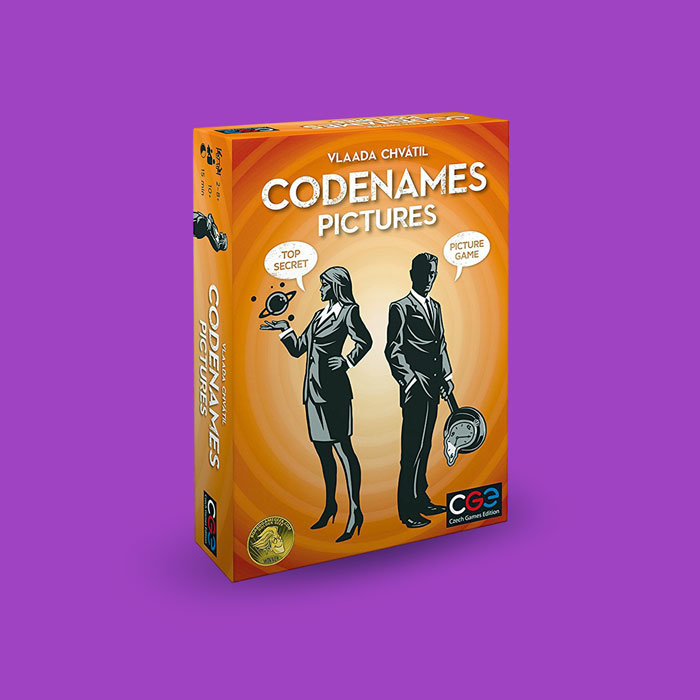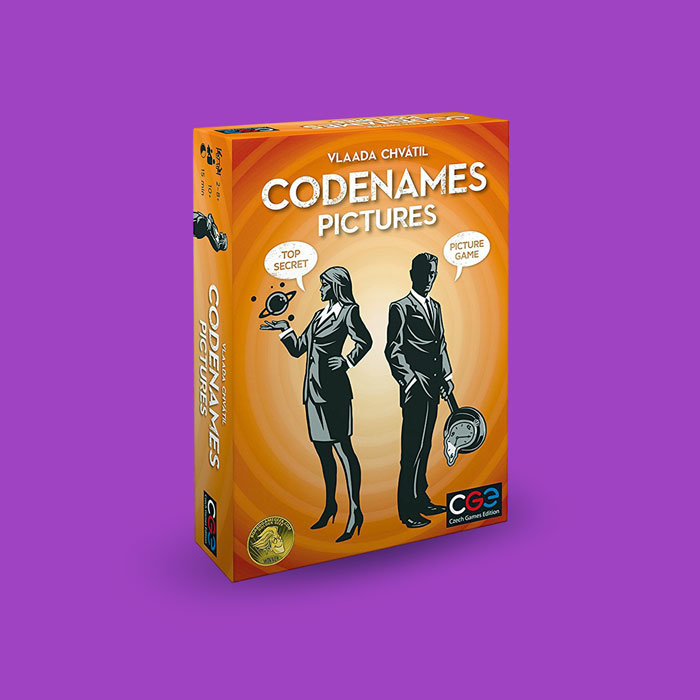 sale
Codenames Pictures - a fun social picture family game
All you have is a one word clue to help find the secret identities of your teams agents. Codenames is a social picture game, one of the best family board games that is easy to play and a lot of fun.
The original Codenames is highly awarded and one of the best family board games.
Codenames can now be played with pictures! Whimsical, mind-twisting illustrations are used instead of word cards. Can you find one word that ties your team's pictures together? Can be played with or instead of the original Codenames.
The rules of the game are the same: Two rival spymasters give one-word clues that can point to multiple pictures on the table. Their teammates try to guess pictures of their color while avoiding those that belong to the opposing team.
Two rival spymasters know the secret identities of 25 agents. Their teammates know the agents only by their codenames. The 2 teams compete to see who can make contact with all of their agents first. And everyone wants to avoid the assassin. The game works very well with 4 players or you can add more players if you prefer lively discussion. There is also a cooperative variant where a single team tries to achieve the highest score they can by playing against the game itself.
Due to it's compact size Codenames is one of the best board games for travel or camping.
Codenames Pictures Board Game Information
Age
10 up
Players
2 to 8+
Time
15 min (although you will want to play again and again)
Click above to have your family board game gift wrapped and include a personal message.
Family Board Game Components
Agent Cards
14 (7 x 2 team colours)
Double Agent Cards
1
Innocent Bystander Cards
4
Assassin Card
1
Key Card
60
Key Card Stand
1
Picture Cards
140 doublesided for 280 coded pictures
Timer
1
Rulebook
1
Family Board Game Specifications
Weight
600g
Box Dimensions
5.5 x 16 x 23 cm
Designed by
Vlaada Chvatil
Illustrated by
Tomas Kucerovsky
Published by
Czech Games Edition
⚠ WARNING
This board game may contain small parts. Not suitable for young children or people who like putting things in their mouth.