Dixit - imaginative story telling family game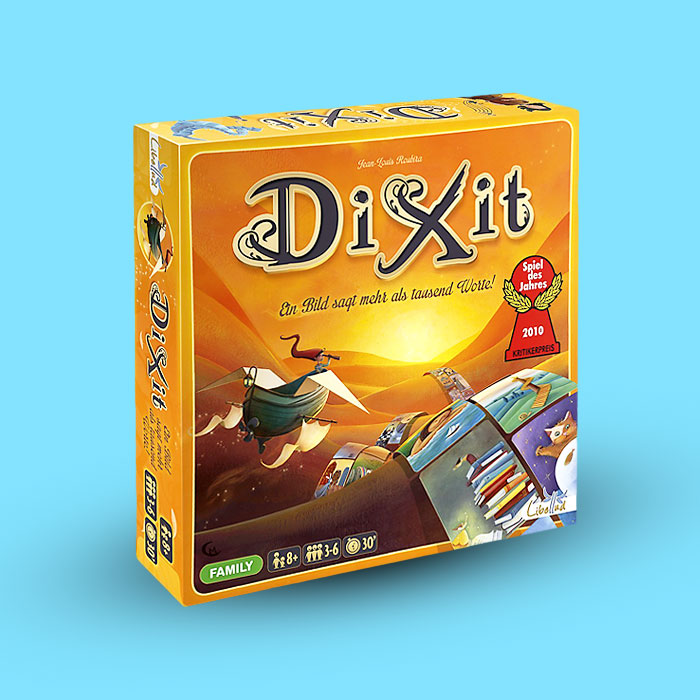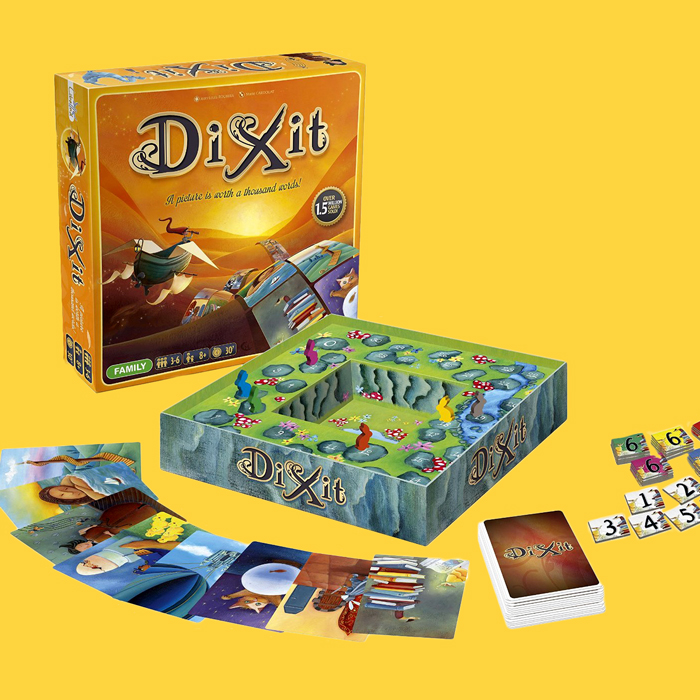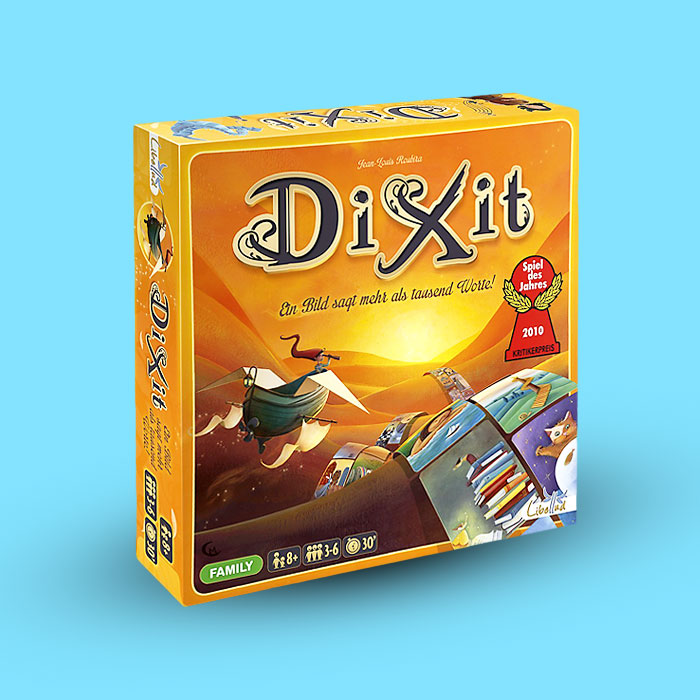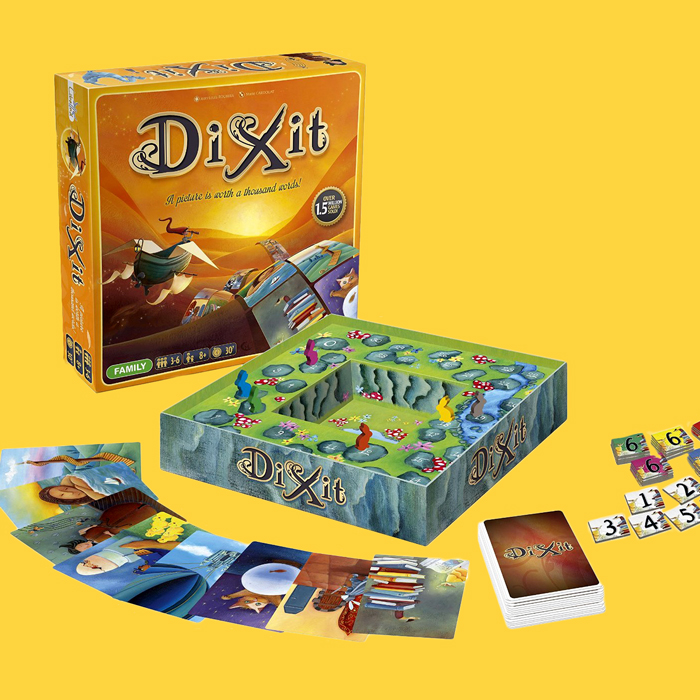 Dixit - imaginative story telling family game
Every picture tells a story – but what story will your picture tell? A award winning family board game where imagination rules.
Dixit is the lovingly illustrated family board game of creative guesswork, where your imagination unlocks the tale. In this award-winning board game, players will use the imagery on their cards to bluff their opponents who try to guess which image matches the story.
On each turn the 'storyteller' will call out a short phrase or word which match the image on his/her card, then other players will each choose a card from that most closely matches the phrase. Everyone must guess which card the storyteller saw when he invented his brief tale. Correctly guess the storyteller's card, and you'll move ahead. Convince everyone else that your card is best, and you'll do even better.
Includes: 2 Dixit promo cards plus a mini Werewolves of Miller's Hollow game.
Board Game Rules
Read the Dixit board game rules here.
Dixit Awards
☆ 2011 Ludoteca Ideale Official Selection Winner
☆ 2010 Vuoden Peli Family Game of the Year Winner
☆ 2010 Spiel Des Jahres Winner
☆ 2010 Lucca Games Best Family Game
☆ 2010 Hungarian Board Game Award Winner
☆ 2010 Hra roku Winner
☆ 2010 Games Magazine Best New Party Game Winner
☆ 2009 Tric Trac de Bronze
☆ 2009 Lys Grand Public Winner
☆ 2009 Juego del Año Winner
☆ 2009 Golden Geek Best Party Board Game Nominee
☆ 2009 Golden Geek Best Innovative Board Game Nominee
☆ 2009 Golden Geek Best Board Game Artwork Nominee
☆ 2009 As d'Or - Jeu de l'Année Winner
The Dixit board game expansions
Dixit Board Game Information
Age
8 up
Players
3 - 6
Time
30 min
Click above to have your family board game gift wrapped and include a personal message.
Family Board Game Components
Scoreboard
1
Cards
84
Voting tokens
36 in 6 different colours
Game pieces
6 in 6 different colours
Rules
1