Dragonwood – Fun, fast paced family card game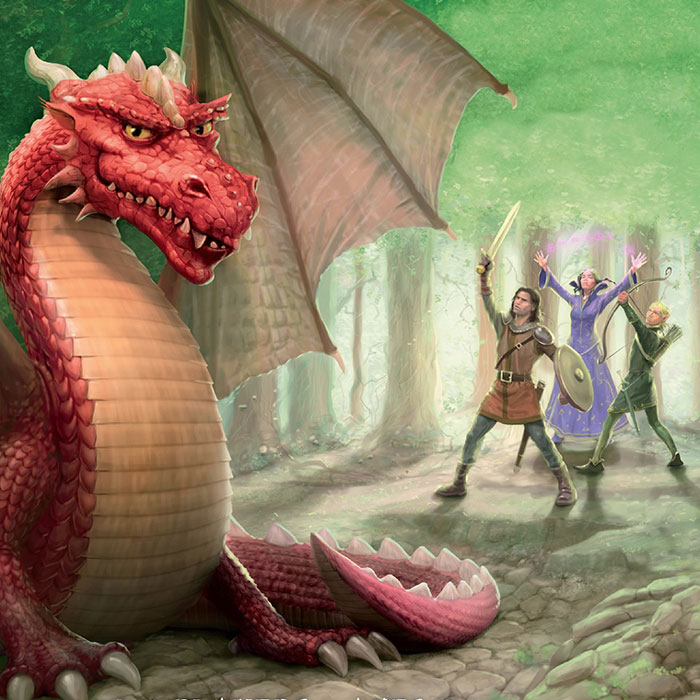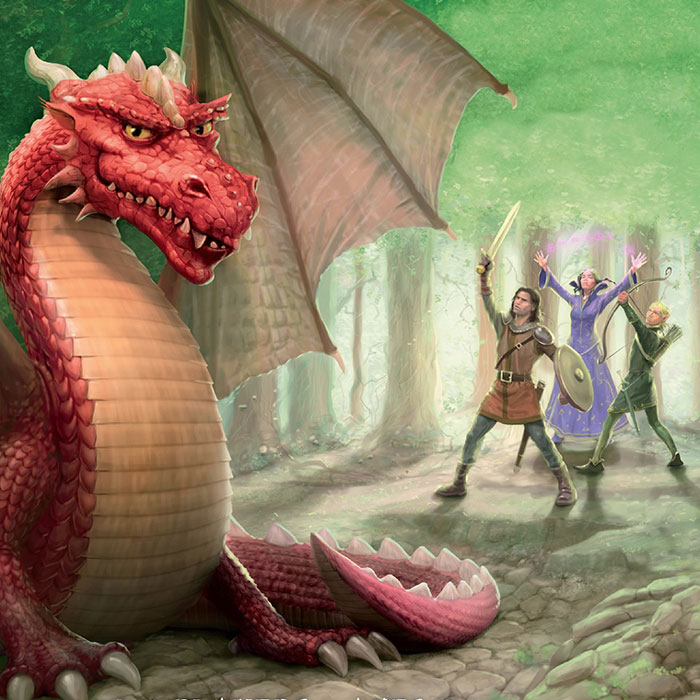 Dragonwood – Fun, fast paced family card game
Get ready for some mythical adventures as you enter Dragonwood, collect adventurer cards and defeat the dragons!
Dragonwood is easy to learn and play while being a fun enjoyable game for all ages. Simply collect sets of cards and roll the dice to attempt to defeat creatures such as dragons, trolls or magical unicorns to earn victory points. Along the way you may also find enhancement cards which make it easier to defeat creatures or event cards.
A Mensa award winner – Which means the Dragonwood card game is original, challenging, easy to comprehend, well designed, and above all fun to play.
Dragonwood Board Game Information
Age
8 up
Players
2 - 4
Time
20 min
Board Game Awards and Nominations
☆ 2015 Mensa Select Winner Winner
How to play
Download the Dragonwood rules here
Board Game Contents and Specifications
Cards
108
Custom Dice
6
Board Game Rules
1
Weight
425g
Box Dimensions
20 x 18 x 5 cm
Designed By
Darren Kisgen
Artist
Chris Beatrice
Made by
Gamewright
⚠ WARNING
This family board game may contain small parts. Not suitable for young children or people who like putting things in their mouth.
Buying a gift?
We can gift wrap your board game and include your own personal message.