Mastermind – Classic code cracking game with a twist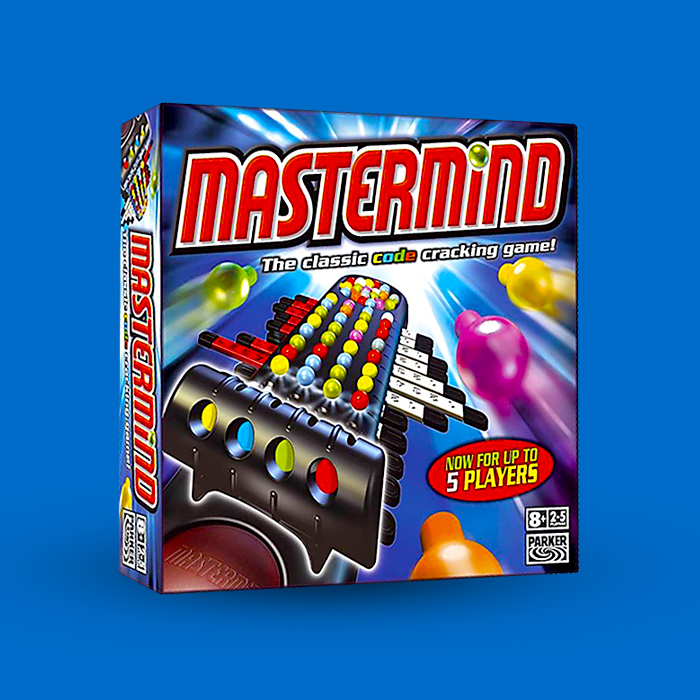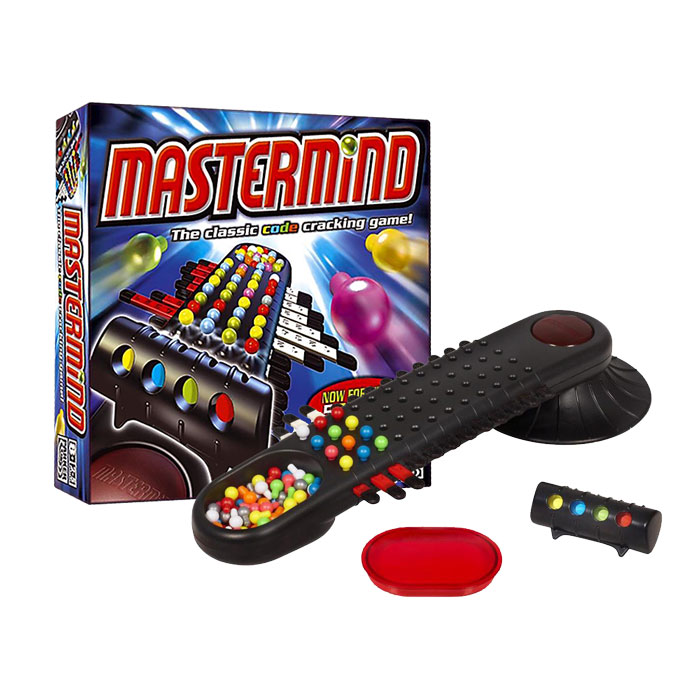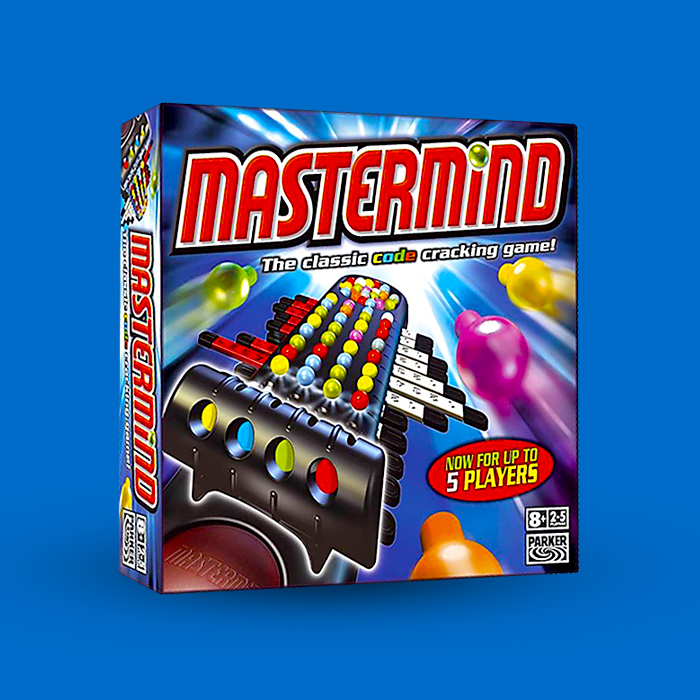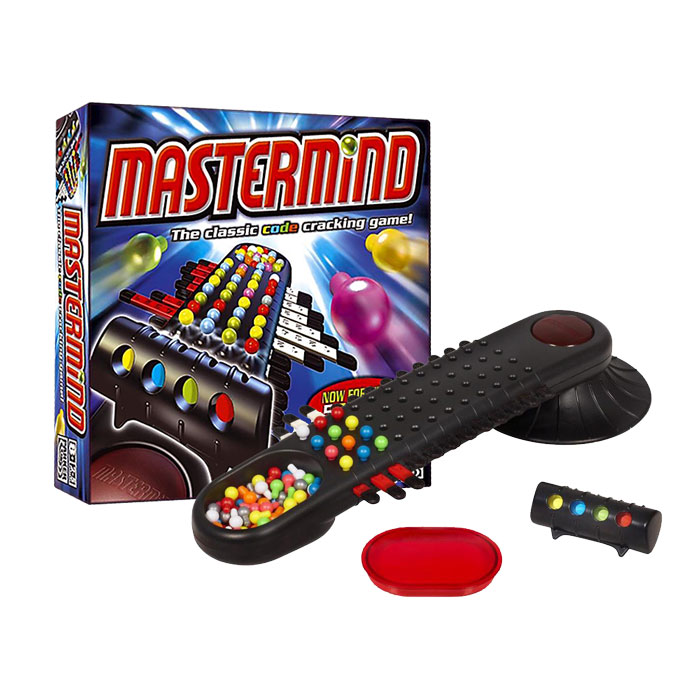 Mastermind – Classic code cracking game with a twist
The classic family board game now for up to 5 players. Challenge your friends and family using logic and deduction to solve the code.
Featuring a rotating game unit allowing up to 5 players to compete while still offering the classic 2 player version.
The original was Game of the Year in 1972 and it was, and still is one of my favorite games, I still play the original Super Mastermind which unlike this new version has 5 holes and 8 colours – this new version has 4 holes and 8 colours but is still a engaging and fun family game.
Age
8 up
Players
2 - 5
Time
30 min
Click above to have your family board game gift wrapped and include a personal message.
Family Board Game Components
Game unit
2 parts
Code setting unit
1
Coloured pegs
96 in 8 different colours
Peg Cover
1
Rules
1
Family Board Game Specifications
Weight
400g
Box Dimensions
27 x 27 x 6.5 cm
Made by
Parker
⚠ WARNING
This board game may contain small parts. Not suitable for young children or people who like putting things in their mouth.