Othello Whirl - strategy game for two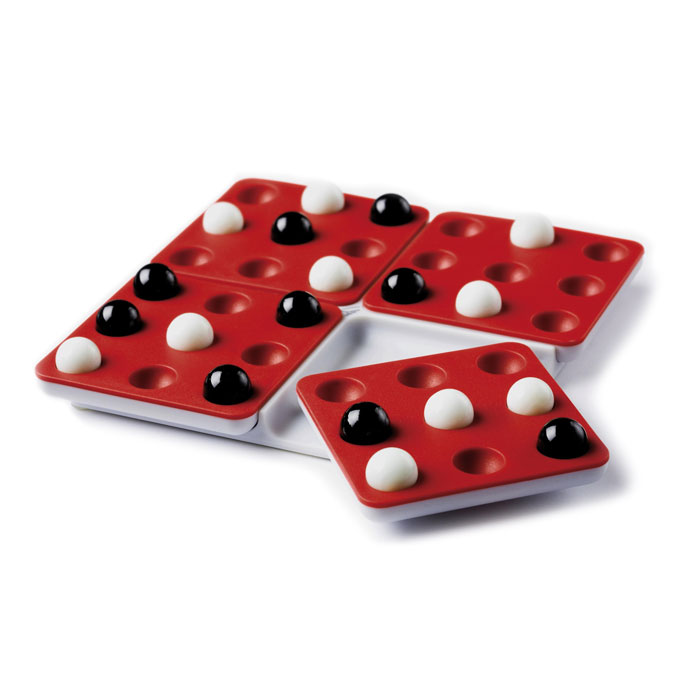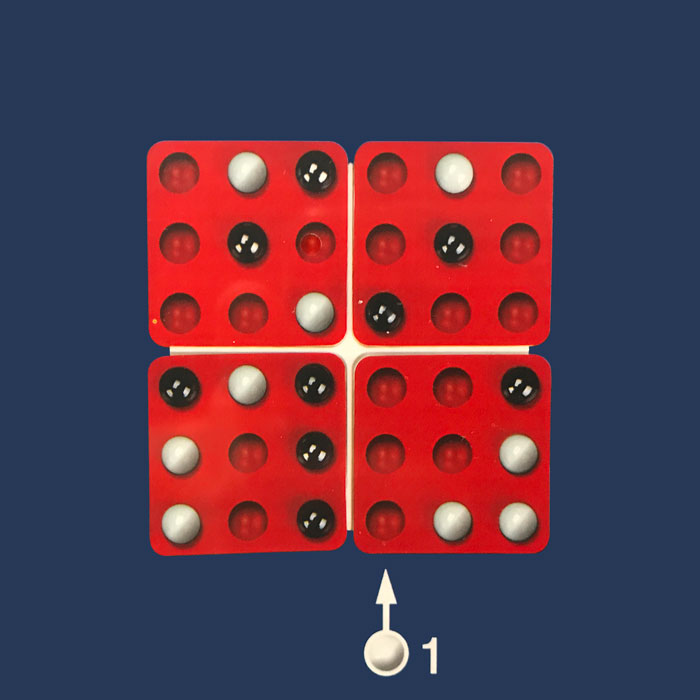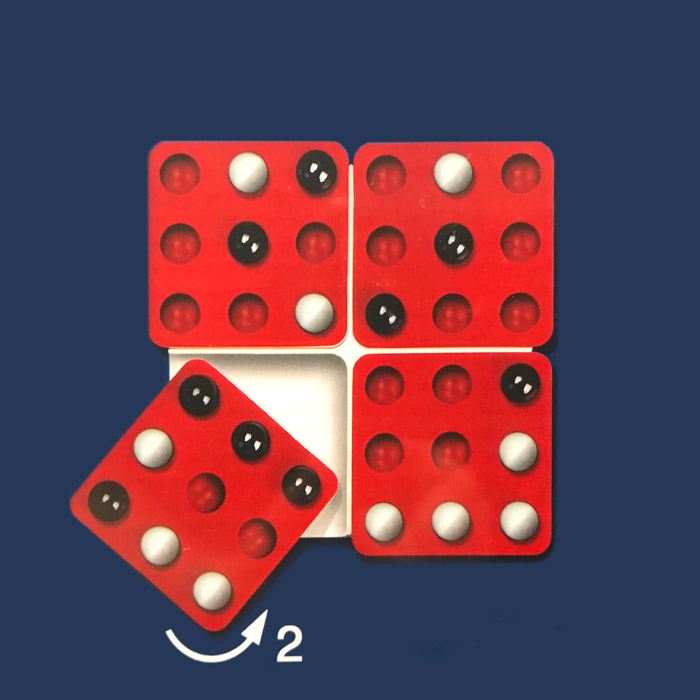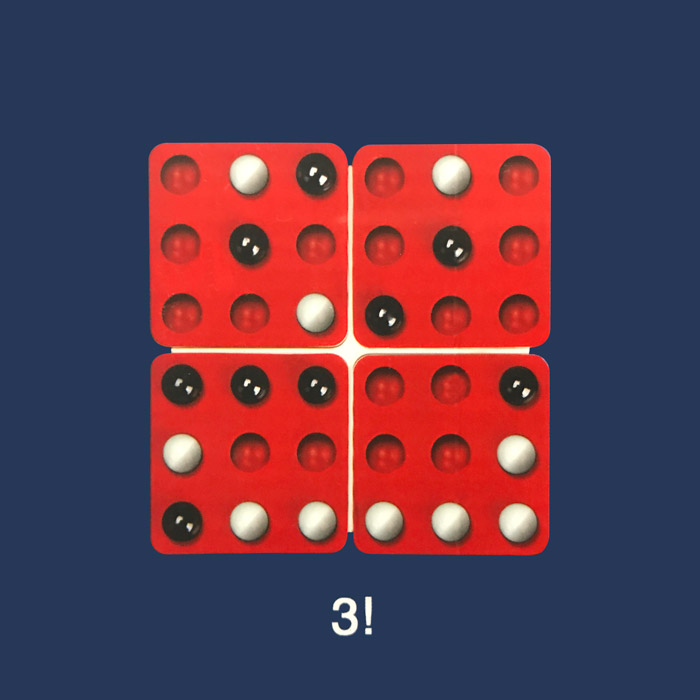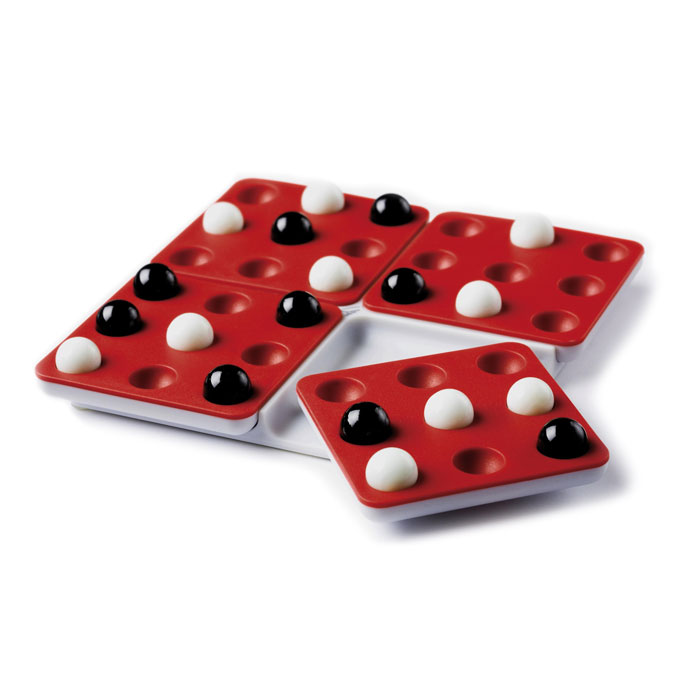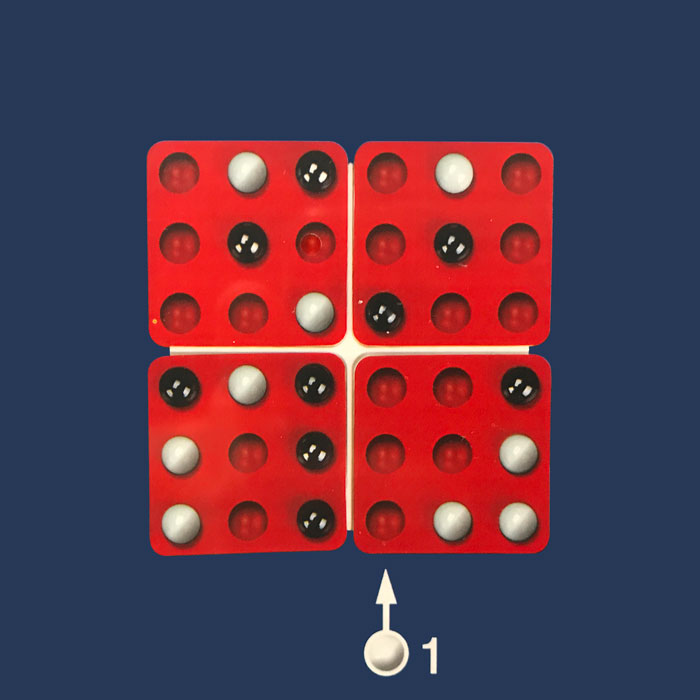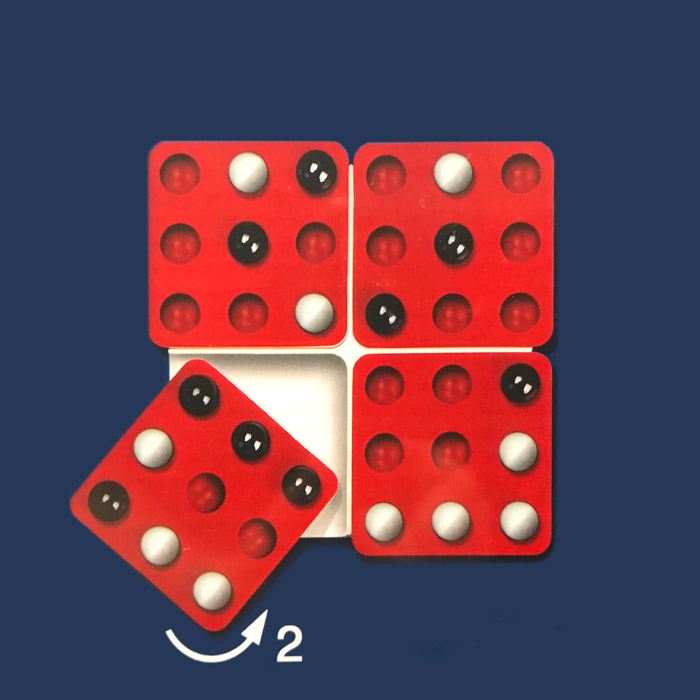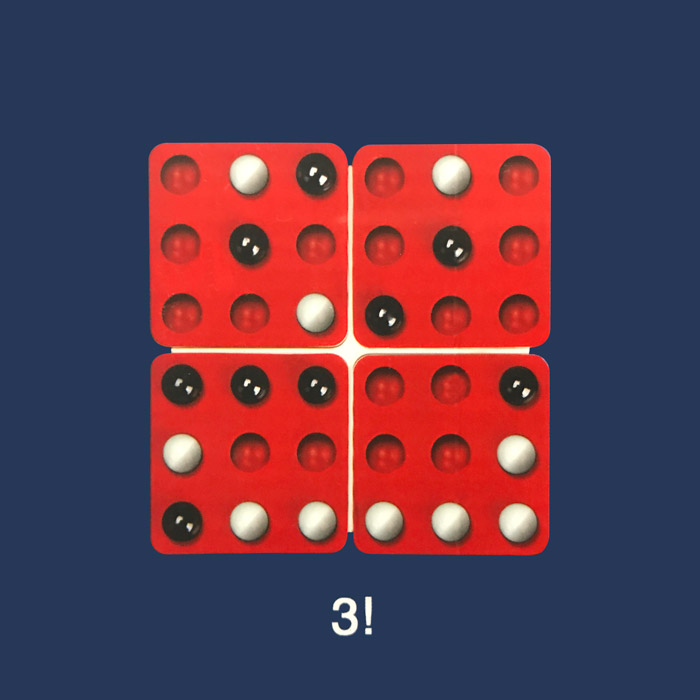 Othello Whirl - strategy game for two
Whirl Othello (also known as Pentago) is a game of five-in-a-row...with a twist! Nice strategy family board game.
A great family board game for children and adults that is quick to learn while requiring a bit of foward thinking and strategy. A bit like noughts and crosses. Every time you place a marble, you turn one of the moveable squares on the board. Opportunities come and go - can you spot them before your opponent does? Whirl Othello (also known as Pentago) is a great mix of strategy, reaction, and just a little bit of luck.
Age
8 up
Players
2
Time
15 min
Click above to have your family board game gift wrapped and include a personal message.
Family Board Game Components
Game Board
1 - with 4 individual 3 x 3 boards
Marbles
36
Board Game Rules
1
Family Board Game Specifications
Weight
660g
Box Dimensions
26 x 26 x 6 cm
⚠ WARNING
This family board game may contain small parts. Not suitable for young children or people who like putting things in their mouth.