Rummikub family board game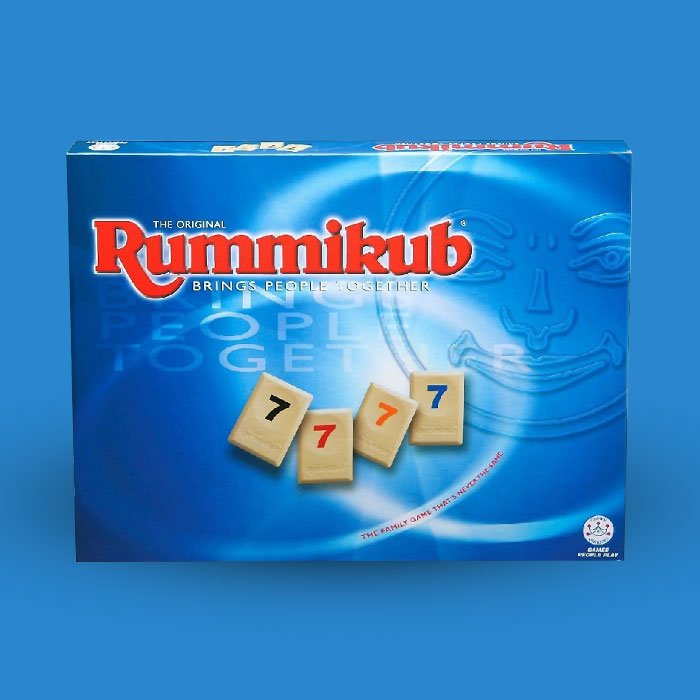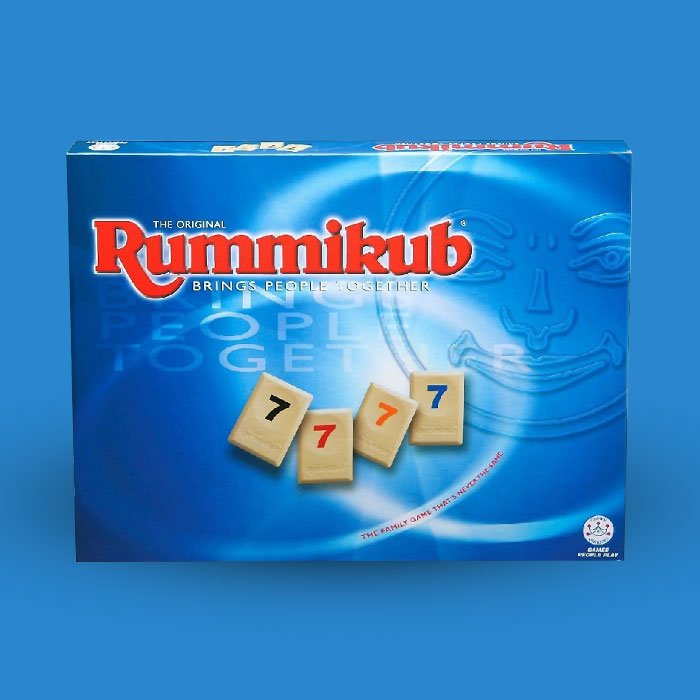 Rummikub family board game
Outwit opponents with cool strategy and sharp moves in this numbers based family board game.
With brilliant simplicity, the family board game, Rummikub provides hours of amusement and each game is different. Players try to place runs or groups (eg sequences of consecutive numbers or strings of the same number) of their tiles down in the play area. The winner is the first player to use all of their tiles and by accumulating the highest score.
Be the first in your family to lay down all your tiles and say "Rummikub!"
Age
7 up
Players
2 - 4
Time
30 - 60 mins (a time limit can be set for players turn)
Click above to have your family board game gift wrapped and include a personal message.
Family Board Game Components
Plastic tiles
106
Tile racks
4
Rack holders
8
Instructions
1
Family Board Game Specifications
Weight
990g
Box Dimensions
26.5 x 35 x 4 cm
Made by
Crown Andrews
⚠ WARNING
This board game may contain small parts. Not suitable for young children or people who like putting things in their mouth.