Sheriff of Nottingham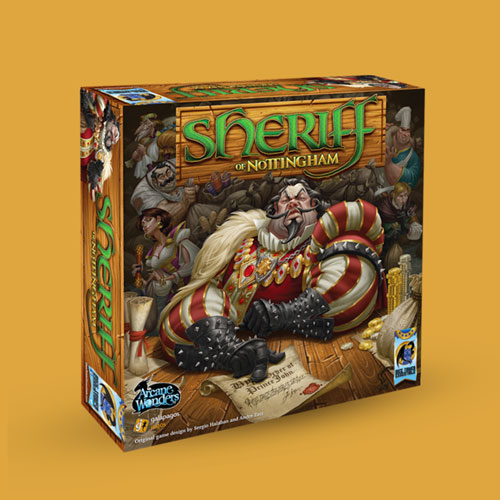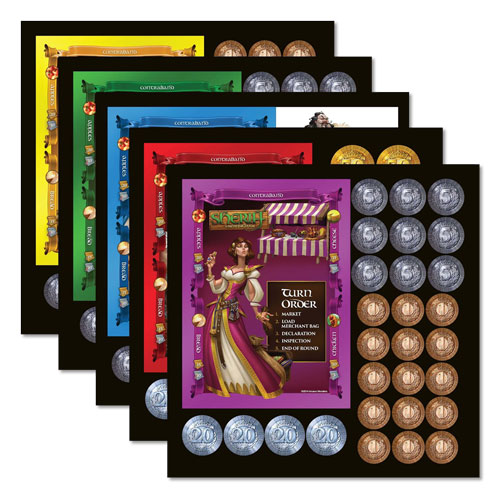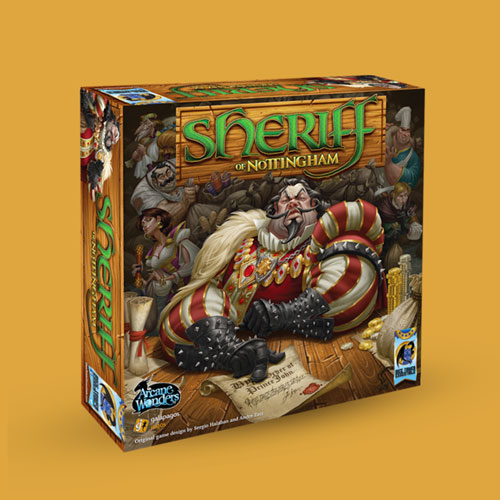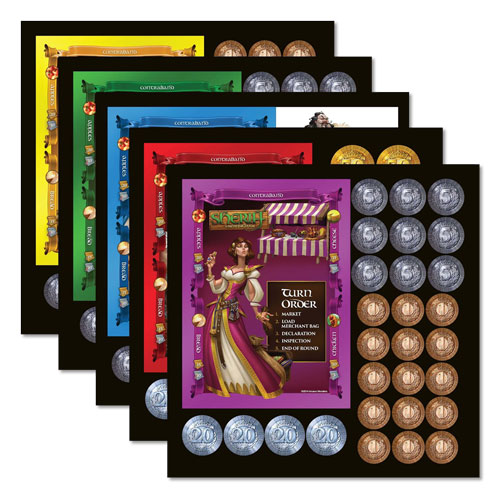 Sheriff of Nottingham
A great family board game to play with gregarious teenagers where deception is the key to get your goods past the watchful Sheriff.
There's lots of social interaction with players having to take on roles as merchants or as the Sheriff himself. Prince John is coming to Nottingham! Players, in the role of merchants, see this as an opportunity to make quick profits by selling goods in the bustling city during the Prince's visit. The player as the sheriff is waiting to catch you out. Will you be ready to make a deal with the sheriff?
Sheriff of Nottingham has been awarded the '2015 Best International Game' from Board Games Australia.
Age
14 up
Players
3 to 5
Time
60 min
Click above to have your family board game gift wrapped and include a personal message.
Sheriff of Nottingham Board Game Components
Goods Cards
216 consisting of 144 Legal Goods (green): 48 Apples, 36 Cheese, 36 Bread, 24 Chicken, 60 Contraband Goods (red): 22 Pepper, 21 Mead, 12 Silk, 5 Crossbow, 12 Royal Goods (red with golden banner): 2 Green Apples, 2 Golden Apples, 2 Gouda Cheese, 1 Bleu Cheese, 2 Rye Bread, 1 Pumpernickel Bread, 2 Royal Rooster
Coin Cardboard Tokens
110 - Consisting of 39 1-Gold Coins, 42 5-Gold Coins, 17 20-Gold Coins, 12 50-Gold Coins
Sheriff Marker
1
Merchant Stand Tableaus
5
Merchant Bags
5
Rules
1
Family Board Game Specifications
Weight
1.3kg
Box Dimensions
25.4 x 25.4 x 8 cm
Designed By
Sérgio Halaban, Bryan Pope, Benjamin Pope, André Zatz
Made by
Arcane Wonders
⚠ WARNING
This board game may contain small parts. Not suitable for young children or people who like putting things in their mouth.