Sushi Go! - Fun family Game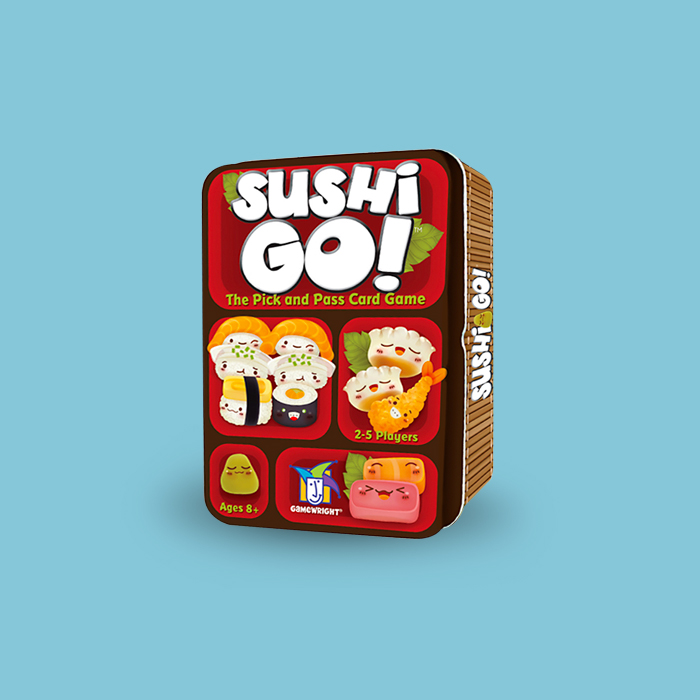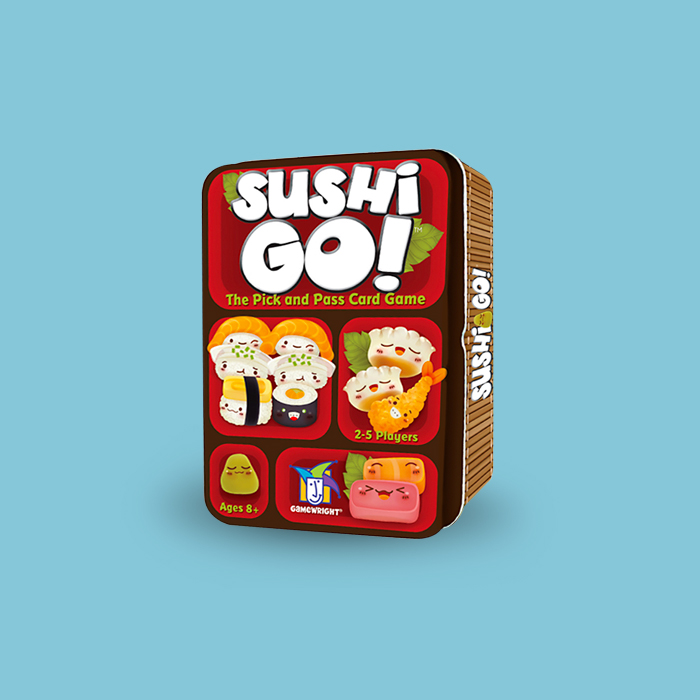 Sushi Go! - Fun family Game
Collect tasty Sushi dishes before they're all gone. Sushi Go is a tasty family card game that will keep you hungry for more.
Maki rolls, Sashimi, Dumplings, Tempura... all very delicious - but other players of this fun family game are hungry too!. With strategy and luck you try to collect your favorite sushi dishes to earn enough points to claim the title of Sushi Master.
Sushi Go! is a whimsically illustrated family card game which will have you coming back for more and is easy to learn and quick to play while being engaging for all ages. Sushi Go! is a pick and pass card game - you keep the cards you like and pass unwanted cards to the next player or employ a sneaky strategy to stop other players collecting the cards they need.
Enclosed in a protective tin makes Sushi Go! a tasty family game for camping and all sorts of travel.
Winner of the Boardgames Australia '2015 Best Australian Game'.
Sushi Go! family card game awards
☆2015 UK Games Expo Awards Best General Card Game Winner
☆ 2015 Origins Awards Best Card Game Nominee
☆ 2015 Nederlandse Spellenprijs Best Family Game Nominee
☆ 2015 Boardgames Australia Awards Best Australian Game Winner
☆ 2013 Golden Geek Best Family Board Game Nominee
☆ 2013 Golden Geek Best Card Game Nominee
Age
8 up - may suit younger players
Players
2 to 5
Time
15 min
Click above to have your family board game gift wrapped and include a personal message.
Family Board Game Components
Cards - delightfully illustrated!
108
Rules
1
Family Board Game Specifications
Weight
250g
Box Dimensions
14.5 x 10.5 x 4 cm
Designed by
Phil Walker-Harding
Made by
Gamewright
⚠ WARNING
This board game may contain small parts. Not suitable for young children or people who like putting things in their mouth.