You've Got Crabs - a fun family party game of deception and collecting crabs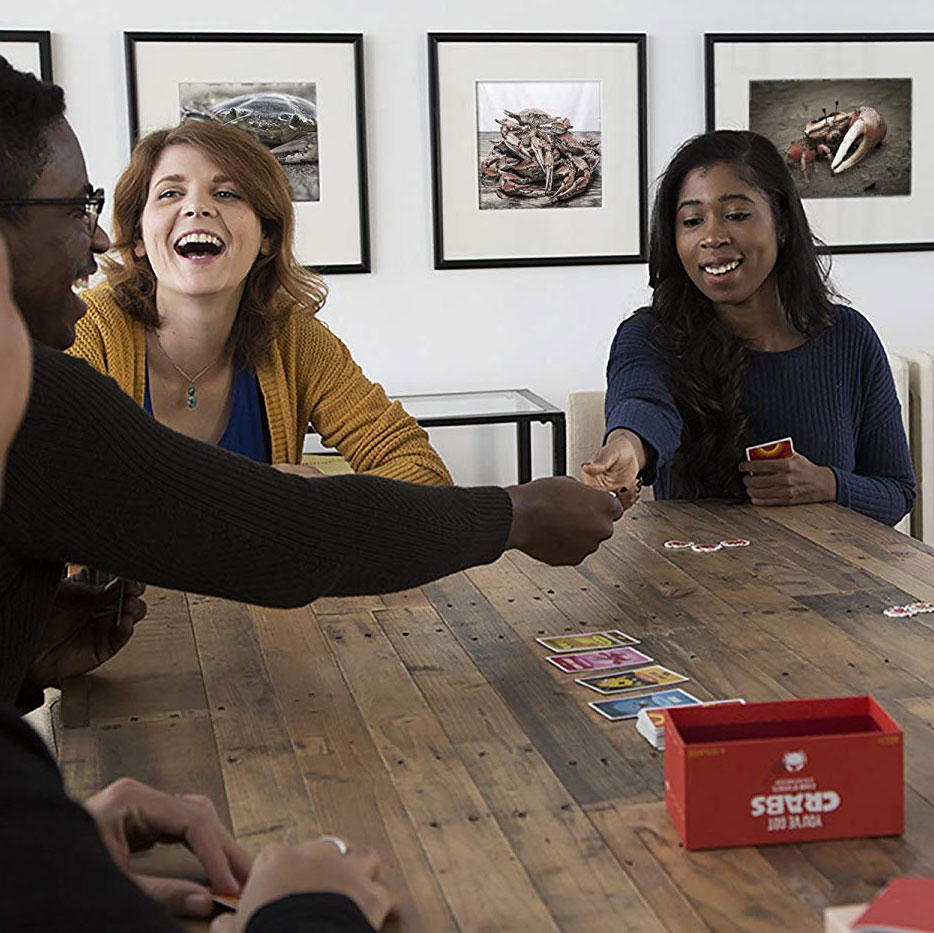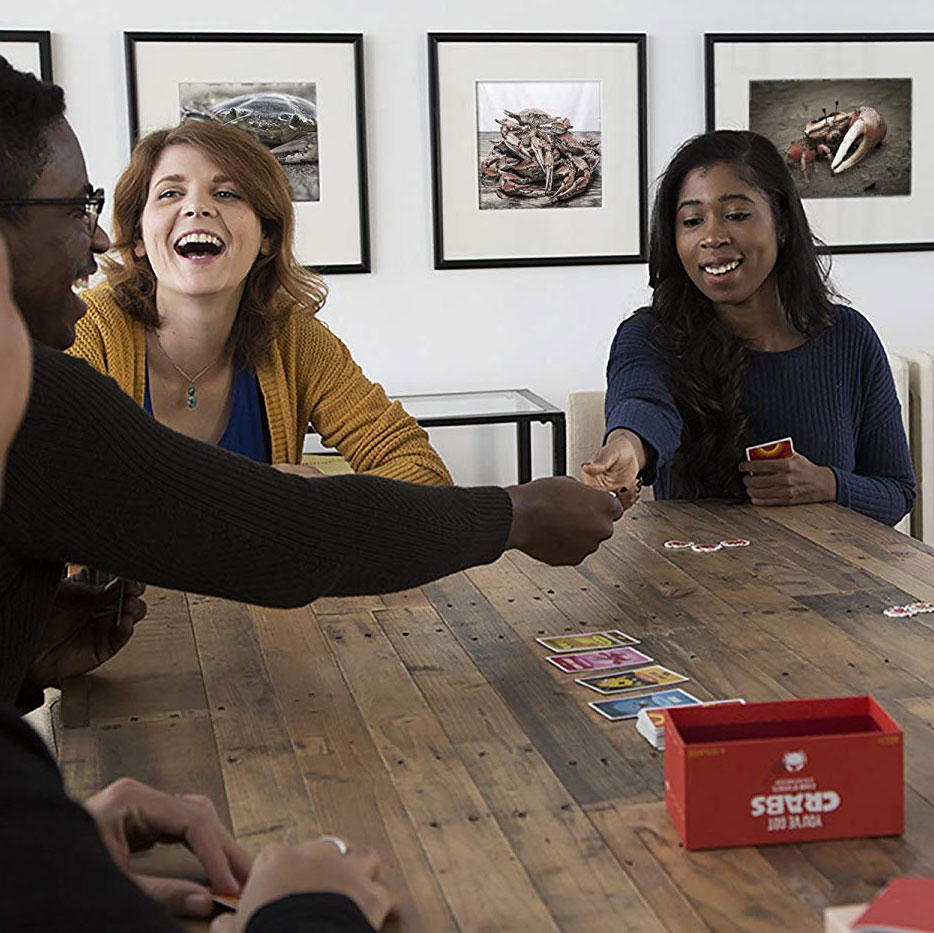 You've Got Crabs - a fun family party game of deception and collecting crabs
You've Got Crabs is an entertaining party game with simple rules, humorous crab cards and clever teamwork that will have family and friends scuttling back for more.
Team up with another player and privately come up with a NON-VOCAL signal to indicate when either teammate collects 4 of the same Crab Card.
Signals may be
Winking

Tapping on the table

Touching your nose
Each player will get a hand of 4 cards. You swap cards from your hand with cards in the middle of the table until you have four of a kind. Then, give the secret signal to your partner. Your teammate sees the signal and shouts, You've Got Crabs!
If they're right, your team gets a point. If they're wrong, your team loses a point.
But... If you see other teams passing signals, and correctly accuse them of having crabs before they do, you can steal their points!
At the end of the game, the team with the most points wins!
How to play You've Got Crabs video
Age
7 up
Players
4-10
Time
20 min
Board Game Contents and Specifications
Cards
78 (13 types of Crab Cards - 6 of each type)
Crab Tokens
28
Crabbing Licence
1
Rules
1
Weight
420g
Designed by
Matthew Inman, Elan Lee
Box Dimensions
16 x 10 x 8cm
Made by
Exploding Kittens
⚠ WARNING
This family board game may contain small parts. Not suitable for young children or people who like putting things in their mouth.
Buying a gift?
We can gift wrap your board game and include your own personal message.