Pandemic The Cure - cooperative family board game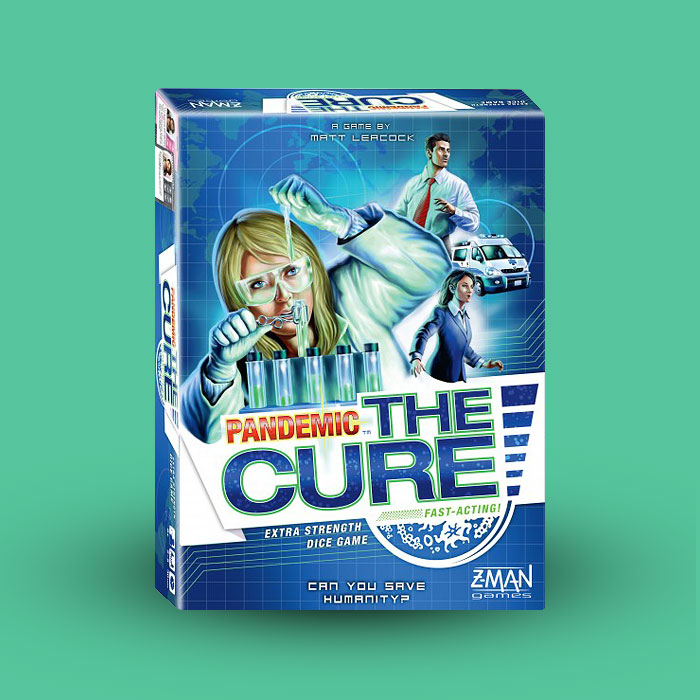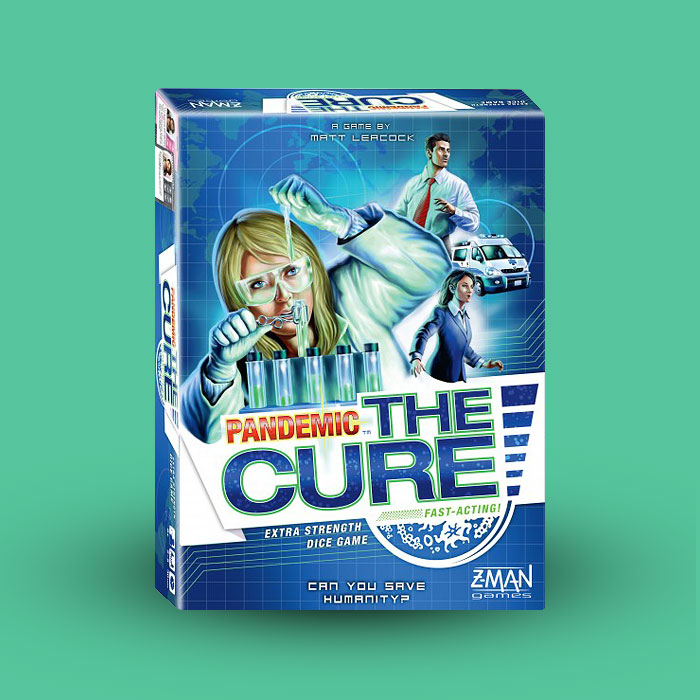 sale
Pandemic The Cure - cooperative family board game
Roll the dice and help save humanity? A dice based cooperative family board game.
There are ever-increasing outbreaks of disease around the world and your team must work together, playing to their characters' strengths and planning their strategy to stem the tide of infection. You must work toward a cure, to save the world.
Each player takes on a different role that has its own unique set of dice and abilities. Players roll their dice as often as they like, but the more times they re-roll for the perfect turn, the more likely the next epidemic will occur.
Pandemic: The Cure is a co-operative dice based family board game that is fun, tactical, quick and more portable than the original game version of Pandemic.
The Pandemic board game range
Age
8 up
Players
2 - 5
Time
30 min
Click above to have your family board game gift wrapped and include a personal message.
Family Board Game Components
Infection dice
48 (with 1 bag)
Cards
7 Role cards with matching pawns
Player dice
37
Tiles
6 Region, 1 CDC
Treatment centre
1
Syringe style markers
1 outbreaks, 1 infection rate
Treatment centre
1
Rules
1
Family Board Game Specifications
Weight
1kg
Box Dimensions
30.5 x 22.5 x 5.5 cm
Designed by
Matt Leacock
Made by
Z-Man Games
⚠ WARNING
This board game may contain small parts. Not suitable for young children or people who like putting things in their mouth.
You Might Also Like these Family Board Games